GIK Acoustics FlexFusor Panel
Diffusion is the final piece that can turn a good sounding room into a great one giving a sense of spaciousness to your music (or recording room) by breaking up that zingy, slap echo in a room without additional absorption. Proper diffusion can also help to address the rear wave of bipolar type speakers providing an enhanced soundstage while addressing comb filtering without losing additional energy.
Many diffusors offer one-dimensional scattering, but often two-dimensional is needed. Now the choice is yours with the GIK Acoustics FlexFusor Panel.
FlexFusor FEATURES:
dimensions: 600mm wide x 1200mm tall x 143mm deep
weight: 4.1kg
wood frame for a crisp edge
available in Alternating or Vertical orientation
easy installation using wire integrated in the back like a picture frame
free standing options available with metal stands or boom stand brackets (boom stand not included)
easy to install on ceiling with optional Cloud Mounting Bracket

The FlexFusor is a fabric covered diffusor. Visually it resembles our Monster Bass Trap, but the FlexFusor is designed with a sturdy 17-root EPS core diffusor that begins scattering at approx 600 Hz and offers effective and even diffusion up through 7.5 kHz.
You can choose between alternating or vertical orientation. If you want sound spread in both directions, choose alternating. Altering the diffusion will allow the sound to not only spread side to side but also up and down to create two-dimensional diffusion. If you want diffusion in one plane, go with the vertical.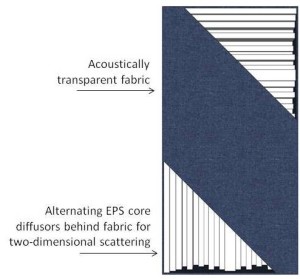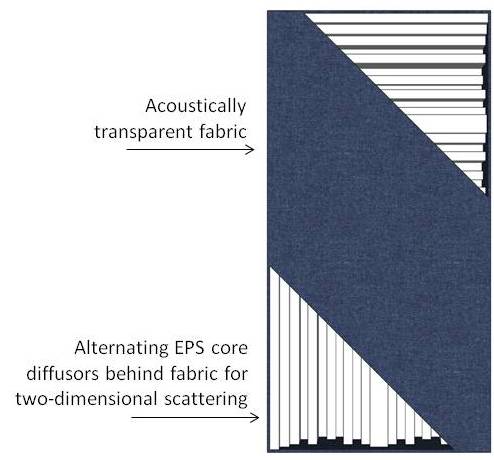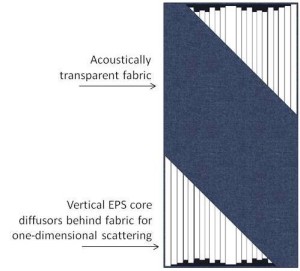 FlexFusors are available in our 9 standard Camira Cara fabric options at no additional charge. Upgrade the finish to any Camira Cara colour for an additional £4.00 per panel or choose Camira Lucia fabric for an additional £10.00 per panel.
9 STANDARD CAMIRA CARA COLOURS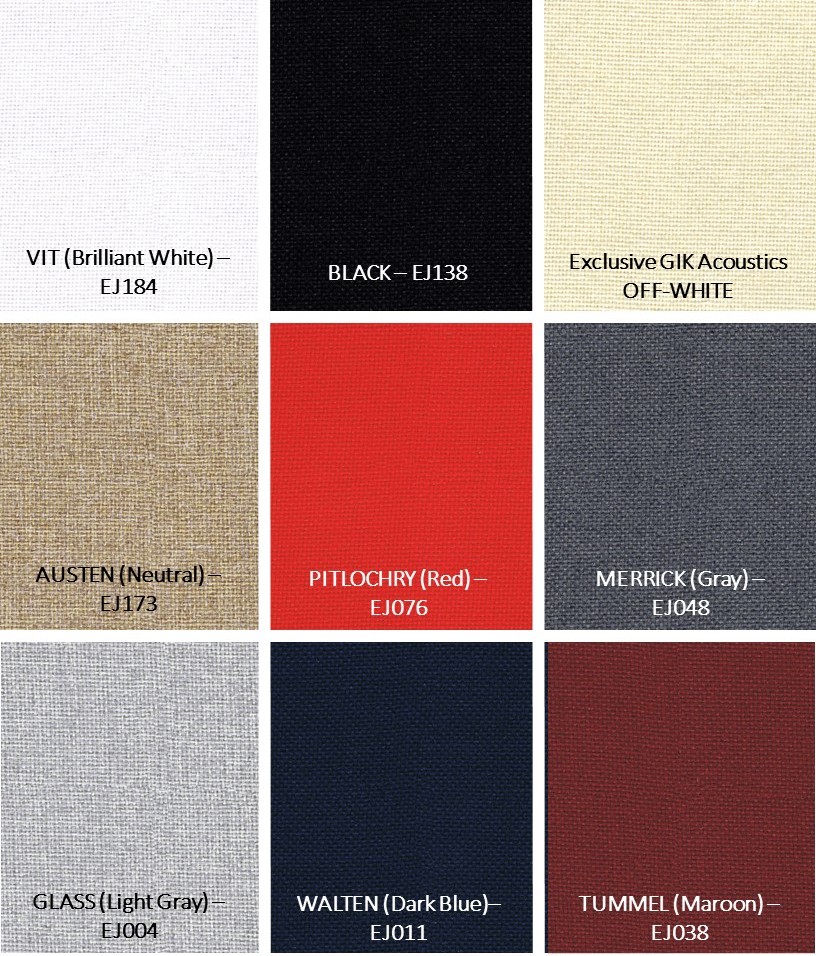 Additional Options:
Choose any Camira Cara fabric for additional £4.00 per panel (+ VAT)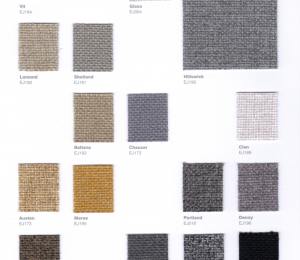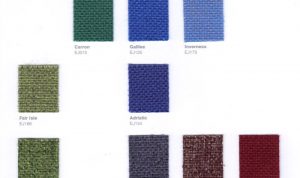 Choose any Camira Lucia fabric for additional £10.00 per panel (+ VAT)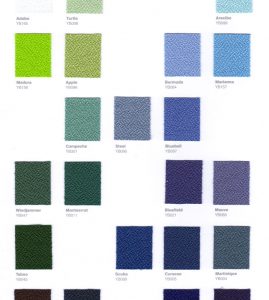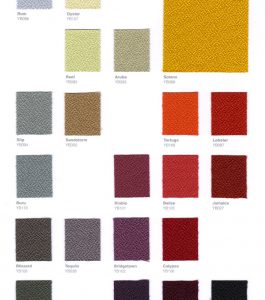 To view the full line of Camira Cara and Camira Lucia fabrics
click HERE
.
There's a difference between a
GIK Acoustics
product and all others on the market.  We separate ourselves from other acoustic treatment manufacturers in 6 primary areas.
QUALITY MATERIALS MEAN QUALITY PRODUCTS: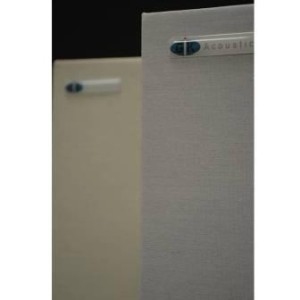 GIK Acoustics products are beyond simple do-it-yourself panels that are found on the market today. We start with only the highest-quality materials that will not sag or leak over time, then we build every panel by hand employing a unique two-frame system. Unlike other companies who use inexpensive materials, GIK Acoustics panels are crafted with
quality insulation material, fabrics and hardwood plywoods
.  We start with absorptive insulation material that is intended for room acoustics - not cheap mineral wool whose main purpose is to insulate a ship's engine room. We then use carefully selected hardwood plywoods - not cheap imports - to construct our frames.  The difference and chief advantage is
dimensional stability
.  Crossbanded layers and balanced construction mean that hardwood plywood won't shrink, swell or warp as much as lumber.  To finish our panels we offer an array of fine fabrics - from our standard 9 options to the full line of Guilford of Maine panel fabrics. Our team of professional builders
handcraft
each acoustic panel, bass trap and diffusor to exacting standards ensuring the most attractive, effective and dependable products.  The difference is our customers are secure in knowing they receive the very best made-to-order acoustic treatments available.
VALUE: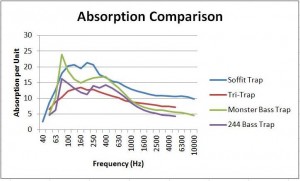 Dollar for dollar, GIK Acoustics' products absorb more sabins (sound) than any other product on the market. We provide our customers the most cost effective solution to make every space sound it's best.
GIK Acoustics Panels are tested and certified by the 
Riverbank Acoustical Laboratories
 (RAL)
 to provide the most accurate information on the results you can expect when you purchase our products. Our exceptional cost-to-benefit ratio
means our customers do not over-buy or over-treat a room to get results.
HELPFUL SUPPORT STAFF: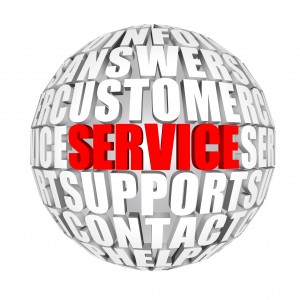 Customer satisfaction is our number one priority at GIK Acoustics. We start by helping customers determine the best products to treat their space with our free,
expert Acoustic Advice
.  Our well-respected design team has years of experience and are available to provide assistance not only with product selection but product placement within your room. In addition to providing knowledgeable recommendations, GIK Acoustics maintains contact throughout the order process. Our trained
Customer Service
team ensures quality, timely delivery and reliability.  And our staff is available to help with special needs or custom orders. The GIK Acoustics difference is we assist with everything from product inquiries to custom orders to delivery notifications to satisfaction follow ups.
We guarantee it
.
INFORMATIVE: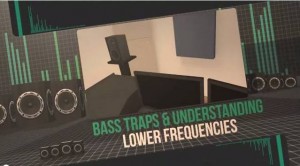 When it comes to improving the sound quality in a room, many find the science to be overwhelming and the task of DIY'ing acoustic treatments to be daunting. As part of our commitment to our customers, GIK Acoustics provides
Educational Articles
and
Videos
to demystify room acoustics. It's long been our goal to help customers truly understand how sound behaves in a space and the importance and benefits of proper room treatment.
INNOVATIVE:

Over the past 10 years, GIK Acoustics has pioneered a number of acoustic treatments that you can't find anywhere else. From the
Tri-Trap Corner Bass Trap©
to our
Soffit Bass Trap©
to the built in
Scatter Plate
, GIK continues to innovate. After a year of research & development, we introduced
FlexRange Technology
- our unique, patent pending system for providing the best in bass trapping and low end absorption.
ENVIRONMENTAL:

It's our commitment to use environmentally safe materials for all our products.  We use ECOSE absorption material, eco-friendly wood and we offer customers recycled fabric options as well.
Greensafe
means GIK Acoustics products are friendlier on air quality, the environment, and your budget.
CLOUD MOUNTING BRACKETS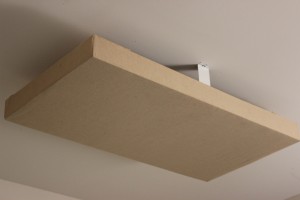 It's recommended to place acoustic panels on the ceiling to reduce floor-to-ceiling slap echo, control height modes and eliminate early reflections.  But mounting 242 Acoustic Panels, 244 Bass Traps, Monster Bass Traps or FlexFusors overhead can be tricky.  We've taken the difficulty out of the equation with our Cloud Mounting Brackets.  Not only are they easy to use, but at £12.50 per set they're easy on your budget. It's the perfect solution for acoustic panel or bass trap ceiling mounting. Click here to add Cloud Mounting Brackets to your order.
BOOM STAND BRACKETS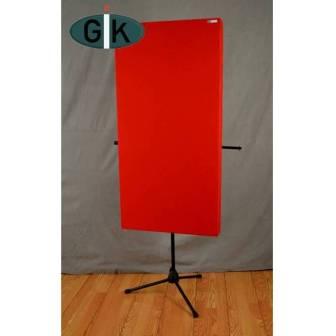 Instead of mounting the panel on the wall, we offer our Boom Stand Brackets. Installing these brackets on the panel allows it to attach to any boom stand turning your FlexFusor into a gobo or a portable vocal booth. For only £6.25 Exc VAT/£7.50 Inc VAT you can add increased flexibility to our acoustic panels. (Boom stand not included.)
WOODEN OR CUSTOM METAL STANDS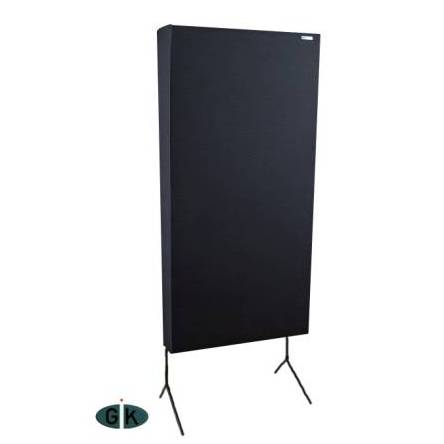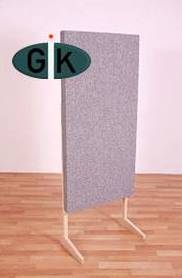 Another alternative that adds flexibility to GIK Acoustics panels are our Wooden Stands or Custom Metal Stands. Our metal stands are modern, contemporary and powder coated for greater durability. Complete your GIK Acoustics order with either free-standing option for £35.00 Exc VAT/£42.00 Inc VAT. Looks great and provides flexibility!
---