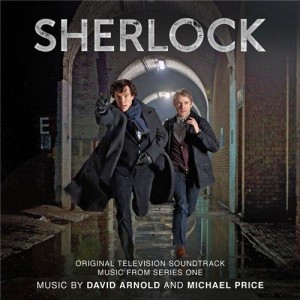 Michael Price is one of the UK's most sought after composers. He has won a Royal Television Society Award and both BAFTA and 2 EMMY nominations for the BBC series Sherlock, composed with David Arnold. He's currently scoring the new season of Sherlock, producing + scoring a new British indie film, Delicious, and writing a new album with Erased Tapes.
8 June, 2012 saw the UK release of Crispian Mills'' directorial debut A Fantastic Fear of Everything, starring Simon Pegg, with a bold new score from Mr. Price. (Soundtrack album out shortly).
MICHAEL PRICE SUMMER SCHOOL SERIES – Avid teamed up with Michael Price for a unique question and answer series.  Here is Session 1 from the series recorded in Mr. Price's home studio.
Michael recently scored Mr. Stink, an adaptation of David Walliams's children's book, for the BBC. Aired at Christmas 2012, the show stars Sheridan Smith and Hugh Bonneville.
In 2011 Michael scored children's comedy Horrid Henry: The Movie for Vertigo Films, Cheerful Weather for the Wedding, directed by Donald Rice and Paul Wilkins's thriller 7Lives. Michael also wrote additional music for the Inbetweeners Movie directed by Ben Palmer, arranged music for the Oscar nominated Tinker Tailor Soldier Spy and scored Crispian Mills's A Fantastic Fear of Everything.
Michael's other credits include the score for Wild Target. This commission swiftly followed Michael's score for Wild Child, Working Title's successful teen film. In 2008 Michael also wrote and recorded the score for prize-winning documentary The Mountain Within.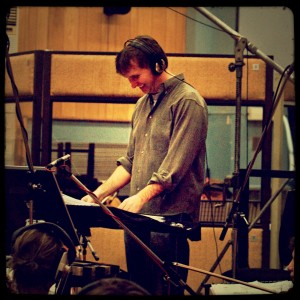 In addition to composing for features like Zentropa's Dommeren and Slingshot Studios' Sugarhouse, Michael has scored two documentaries for producer and director Alfonso Cuaron, The Shock Doctrine and The Possibility of Hope. Michael met Alfonso when scoring additional music for the Academy Award winning feature Children of Men.
Michael has also forged a strong working relationship with fellow composer David Arnold with whom he has written and arranged on a number of features including Hot Fuzz, Casino Royale and Quantum of Solace.
Michael's first film experience was as musical assistant, co-producer and arranger to the late Michael Kamen, with whom he collaborated for five years, working on projects such as X-Men, Band of Brothers, Iron Giant and Metallica – S&M and concerts around the world.
Prior to achieving acclaim as a composer, Michael enjoyed significant success as a music editor, working on films include Peter Jackson's trilogy The Lord of the Rings, Richard Curtis's Love Actually, Bridget Jones: The Edge of Reason, and Nanny McPhee. As a music editor, Michael has worked on a wide range of projects and has been nominated for four MPSE Golden Reel Awards, winning in 2001 for The Fellowship of the Ring.
Michael Price Official Website

Selected Film Credits
A FANTASTIC FEAR OF EVERYTHING
Dir. Crispian Mills | Keel Films
THE INBETWEENERS MOVIE (additional music)
Dir. Ben Palmer | Bwark Productions
HORRID HENRY
Nick Moore | Vertigo Films
CHEERFUL WEATHER FOR THE WEDDING
Dir. Donald Rice | Goldcrest Films
7LIVES
Dir. Paul Wilkins | Starfish Films
SIREN
Dir. Andrew Hull | Poisson Rouge Pictures
ISLAND
Dir. Brek Taylor | TaylorMade Productions
WILD TARGET
Dir. Jonathan Lynn | Magic Light Pictures
THE MOUNTAIN WITHIN
Dir. Kyle Portbury | Brag Productions
WILD CHILD
Dir. Nick Moore | Working Title/Universal
SWAN SONG
Dir. Kyle Portbury, Jolyon Rubinstein | FocusUp Media
AGENT CRUSH
Dir. Sean Robinson | Crush Prods/Fantastic Films
THE SHOCK DOCTRINE
Dir. Alfonso Cuaron | Renegade Films
SUGARHOUSE
Dir. Gary Love | Slingshot Films
HOT FUZZ (additional music)
Dir. Edgar Wright | Working Title/Universal
THE POSSIBILITY OF HOPE
Dir. Alfonso Cuaron | Esperanto Films
CHILDREN OF MEN (original source music)
Dir. Alfonso Cuaron | Universal
THE JUDGE
Dir. Gert Fredholm | Zentropa
SOME THINGS THAT STAY
Dir. Gail Harvey | LadyHawke Ventures
LD 50
Dir. Simon de Selva | Four Horsemen Films
ASHES AND SAND
Dir. Bob Blagden | Open Road Productions
Television Credits
MR STINK
BBC
LIGHTFIELDS
Dir. Damon Thomas | ITV
SHERLOCK
BBC
THE FIRST MEN IN THE MOON
Dir. Damon Thomas | Can Do Productions
CROOKED HOUSE
Dir. Damon Thomas | Tiger Aspect
Selected Production/Arranging/Additional Music Credits
TINKER TAILOR SOLDIER SPY
Dir. Tomas Alfredson | Studio Canal | Additional Music Arranger
THE CHRONICLES OF NARNIA: THE VOYAGE OF THE DAWN TREADER
Dir. Michael Apted | FOX 2000 Pictures | Additional Music
PAUL
Dir. Greg Mottola | Universal Pictures | Additional Music
MORNING GLORY
Dir. Roger Michell | Paramount | Additional Music
QUANTUM OF SOLACE
Dir. Marc Forster | MGM | Additional Music Arranger
DIDO (new album 2008)
Orchestrations for Jon Brion (producer)
COLDCUT: SOUND MIRRORS
Collaboration and orchestral arrangement for title track of new album
METALLICA WITH SAN FRANCISCO SYMPHONY ORCHESTRA S&M
Album & concerts, Music Preparation, Concert Co-Producer, Supervision of Orchestration, Production of Orchestra Mix
in SF, New York and Berlin, Supervision of all Audio Pre-Production
BAND OF BROTHERS
HBO, Spielberg, Hanks
Music co-producer, session production, programming, orchestration, conducting
TOMB RAIDER (first score)
Paramount Pictures | Synth Programmer, LA Co-Producer Electronic Score Design, Cue Co-Production
X-MEN
20th Century Fox | Synth Programmer, Electronic Score Design
FREQUENCY
New Line Cinema | Music Co-Producer
IRON GIANT
Warner Bros | Electronic Score Production
WHAT DREAMS MAY COME
PolyGram | Music Producer
EVENT HORIZON
Paramount Pictures | Music Assistant, Programmer
FROM THE EARTH TO THE MOON
HBO | Music Co-Producer
Selected Music Editing Credits
CHILDREN OF MEN
Universal | Music Editor
LORD OF THE RINGS (The Fellowship of the Ring, The Two Towers & The Return of the King)
New Line Cinema | Lead music editor, 5.1 master score editing
BRIDGET JONES: THE EDGE OF REASON
Working Title | Music Editor
LOVE ACTUALLY
Working Title Films | Music Editor