Product Description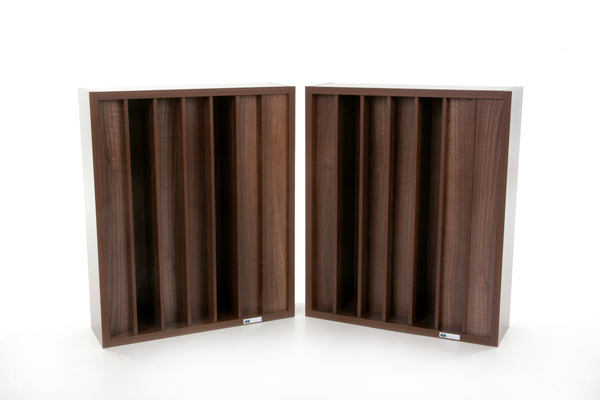 Like the full size Q7d, the Demi Q7D Diffusor is made using high quality wood laminates which are cut using CNC machines that result in extremely tight and repeatable tolerances. We use the same 7-root well design as the full size Q7d, but the Demi Q7D is only half as tall.
The smaller size makes the Demi Q7D an ideal solution to hang in mirror imaged pairs to cover a larger area without repeating the well pattern to avoid lobing. Quadratic-residue diffusors (QRDs) were designed with a wider bandwidth in mind.  Diffusors scatter sound waves to make a room sound larger or reduce aberrations such as echoes.
Like the full size, the Demi Q7D Diffusor offers a wide variety of placement options from rear wall, reflection points, or behind dipole / bipole speakers to address specific situations. It can also be used in more general places to minimize slap echo.
Features:
All wood, 7-root well diffusor

Available in brown wood veneer finish

Size: H 585mm x W 500mm x Depth 155mm
Weight: 9kg