Become an Affiliate
Welcome to the Affiliate Program of GIK Acoustics. This program helps creators, publishers, and bloggers monetizing their traffic. With GIK Acoustics products being available worldwide, affiliates use our link-building tool to recommend GIK Acoustics to their audience and earn from valid purchases.
Join us, recommend our products and start earning today!
Join
Join other creators, publishers and bloggers who are earning with the GIK Acoustics Affiliate Program.
Recommend
Share our website, products or services with your audience using your custom affiliate link.
Earn
Earn from verified purchases and keep track of your referrals.
Sign in
Frequently Asked Questions
How does the Affiliate Program work?
You can share our website, products or services through a custom link and earn money on verified purchases.
How do I earn as an affiliate?
You earn from any valid purchase using your custom affiliate link. Activity and referrals from your link will be tracked up to 30 days.
How do I cash out?
At the end of each month your earnings will be paid via PayPal using the payment email address. The Affiliate Portal lets you keep track of all paid and unpaid referrals at any given time.
How do I sign up as an affiliate?
Bloggers, publishers and content creators can simply become an affiliate by signing up here for free!
Do I need to be a customer to join the program?
No. Of course we are happy if you own our products already before you recommend them, however you can also become an affiliate and promote GIK if you don't own any treatment yet.

Recording Magazine
Paul Vnuk hat unsere Impression Series für die November Ausgabe des Recording Magazines getestet.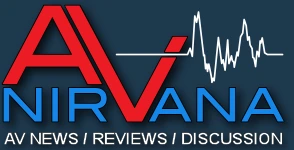 AV Nirvana
Im September hat Todd Anderson für AV Nirvana unsere 4A Alpha Panels getestet.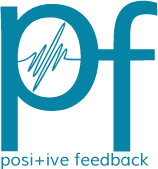 Positive Feedback
Lesen Sie Gary Beard's Testbericht zu unserer Impression Series für Positive Feedback.