GIK Acoustics Scopus Tuned Membrane Bass Trap (T70)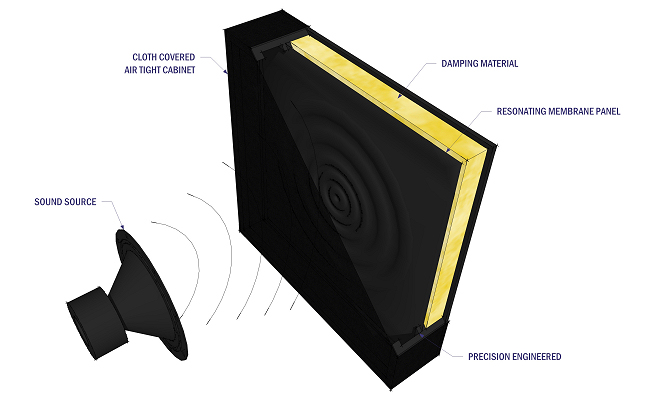 The GIK Acoustics Scopus Tuned Membrane Bass Trap takes low end control to new level with maximum targeted absorption using a membrane design with an air tight chamber. Think of them like a drum in reverse. When you strike a drum, it makes a sound based on the mass of the head and the size and depth of the drum body. In the Scopus Tuned Membrane Bass Trap, the sound strikes the 'head' and causes the membrane to move, absorbing the energy based on the mass of the membrane and the depth of the sealed cavity.
Unlike a Helmholtz resonator which has a narrow range of absorption, the Scopus Tuned Membrane Bass Trap has a broad absorption frequency range from 35Hz to 125Hz.  Center frequencies are 40Hz, 70Hz, and 100Hz. It is a perfect addition to rooms that already have broadband control, but still require targeted control without absorbing above 125Hz. All this in a package that is as thin as 4 inches!
GIK Acoustics also offers the option to build the Scopus Tuned Membrane Bass Trap to target whatever center frequency is required for your needs (please email or call for pricing). For professional, targeted bass control, look no further than the GIK Acoustics Scopus Tuned Membrane Bass Trap series.
Features:
100% pressure based absorption

Professionally designed and manufactured
Dimensions: 60cm x 60cm x 9.5cm for flexible mounting
Weight: 10.5 kg
Target Frequency Range: 55 Hz – 100 Hz
Easy to hang or stackable
Lab tested
Narrow, targeted absorption range (< 1 octave)
Custom tunings available
 employs ECOSE® technology absorption material.
Certified lab tests have proven that the
GIK Acoustics Scopus Tuned Membrane Trap
provides better sound quality than any other traps on the market.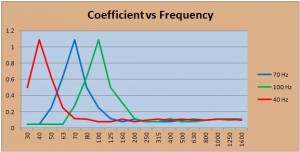 GIK Acoustics Scopus Tuned Bass Trap Product Video
This video provides information for the GIK Acoustics Scopus Tuned Bass Trap. Descriptions of size, color options, placement and construction are presented.
Bass Traps and Understanding Low Frequencies
This video examines how low end frequencies move in a room and how bass traps can solve these problems.
242 Acoustic Panels are available in our 9 standard Camira Cara fabric options at no additional charge. Upgrade the finish to any Camira Cara colour for an additional £4.00 per panel or choose Camira Lucia fabric for an additional £10.00 per panel.
9 STANDARD CAMIRA CARA COLOURS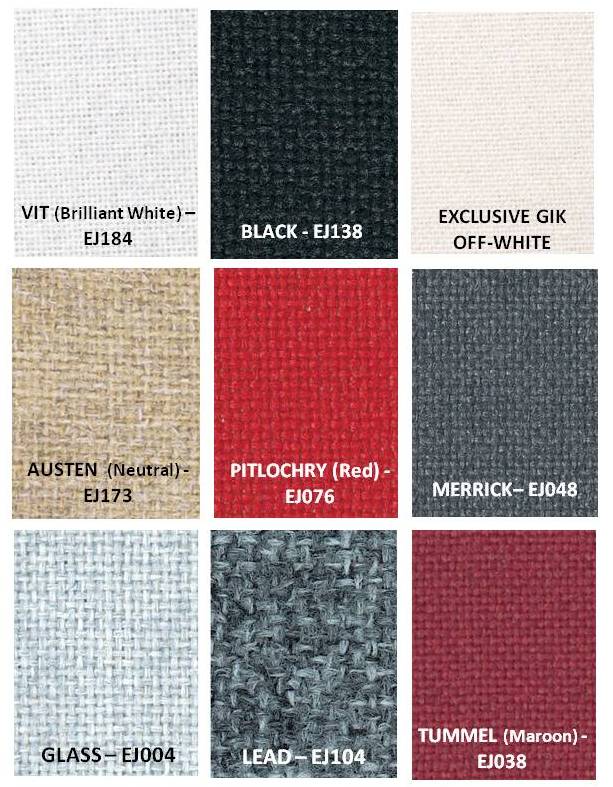 Additional Options:
Choose any Camira Cara fabric for additional £4.00 per panel (+ VAT)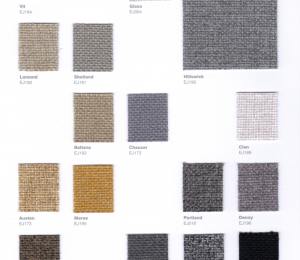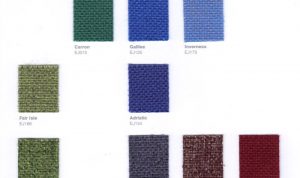 Choose any Camira Lucia fabric for additional £10.00 per panel (+ VAT)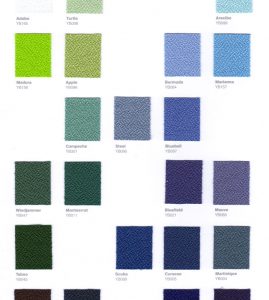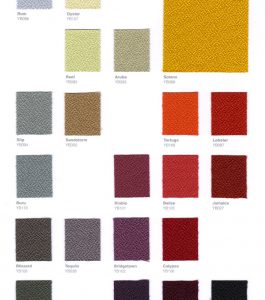 To view the full line of Camira Cara and Camira Lucia fabrics
click HERE
.
There's a difference between a
GIK Acoustics
product and all others on the market.  We separate ourselves from other acoustic treatment manufacturers in 6 primary areas.
QUALITY MATERIALS MEAN QUALITY PRODUCTS: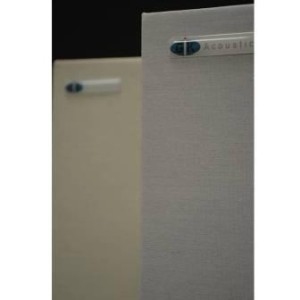 GIK Acoustics products are beyond simple do-it-yourself panels that are found on the market today. We start with only the highest-quality materials that will not sag or leak over time, then we build every panel by hand employing a unique two-frame system. Unlike other companies who use inexpensive materials, GIK Acoustics panels are crafted with
quality insulation material, fabrics and hardwood plywoods
.  We start with absorptive insulation material that is intended for room acoustics - not cheap mineral wool whose main purpose is to insulate a ship's engine room. We then use carefully selected hardwood plywoods - not cheap imports - to construct our frames.  The difference and chief advantage is
dimensional stability
.  Crossbanded layers and balanced construction mean that hardwood plywood won't shrink, swell or warp as much as lumber.  To finish our panels we offer an array of fine fabrics - from our standard 9 options to the full line of Guilford of Maine panel fabrics. Our team of professional builders
handcraft
each acoustic panel, bass trap and diffusor to exacting standards ensuring the most attractive, effective and dependable products.  The difference is our customers are secure in knowing they receive the very best made-to-order acoustic treatments available.
VALUE: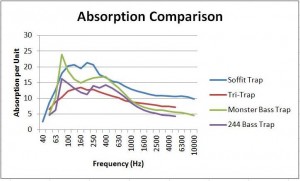 Dollar for dollar, GIK Acoustics' products absorb more sabins (sound) than any other product on the market. We provide our customers the most cost effective solution to make every space sound it's best.
GIK Acoustics Panels are tested and certified by the 
Riverbank Acoustical Laboratories
 (RAL)
 to provide the most accurate information on the results you can expect when you purchase our products. Our exceptional cost-to-benefit ratio
means our customers do not over-buy or over-treat a room to get results.
HELPFUL SUPPORT STAFF: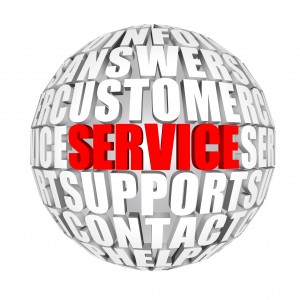 Customer satisfaction is our number one priority at GIK Acoustics. We start by helping customers determine the best products to treat their space with our free,
expert Acoustic Advice
.  Our well-respected design team has years of experience and are available to provide assistance not only with product selection but product placement within your room. In addition to providing knowledgeable recommendations, GIK Acoustics maintains contact throughout the order process. Our trained
Customer Service
team ensures quality, timely delivery and reliability.  And our staff is available to help with special needs or custom orders. The GIK Acoustics difference is we assist with everything from product inquiries to custom orders to delivery notifications to satisfaction follow ups.
We guarantee it
.
INFORMATIVE: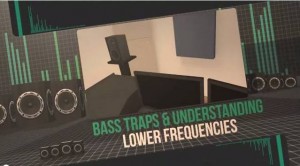 When it comes to improving the sound quality in a room, many find the science to be overwhelming and the task of DIY'ing acoustic treatments to be daunting. As part of our commitment to our customers, GIK Acoustics provides
Educational Articles
and
Videos
to demystify room acoustics. It's long been our goal to help customers truly understand how sound behaves in a space and the importance and benefits of proper room treatment.
INNOVATIVE:

Over the past 10 years, GIK Acoustics has pioneered a number of acoustic treatments that you can't find anywhere else. From the
Tri-Trap Corner Bass Trap©
to our
Soffit Bass Trap©
to the built in
Scatter Plate
, GIK continues to innovate. After a year of research & development, we introduced
FlexRange Technology
- our unique, patent pending system for providing the best in bass trapping and low end absorption.
ENVIRONMENTAL:

It's our commitment to use environmentally safe materials for all our products.  We use ECOSE absorption material, eco-friendly wood and we offer customers recycled fabric options as well.
Greensafe
means GIK Acoustics products are friendlier on air quality, the environment, and your budget.
---