GIK Acoustics participated in both the Mic to Monitor USA and Mic to Monitor UK lecture series. One of the primary topics we reviewed in our 2015 Mic to Monitor presentation was
Placing Room Treatments
After examining your room setup (read: The Basics of Room Setup) you're ready to tackle where to place room treatments. There are four primary areas: First Reflection Points, Rear Sidewalls, Back Wall and Corners.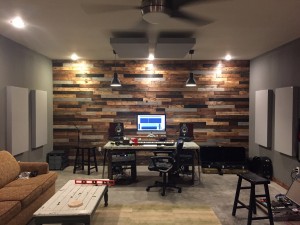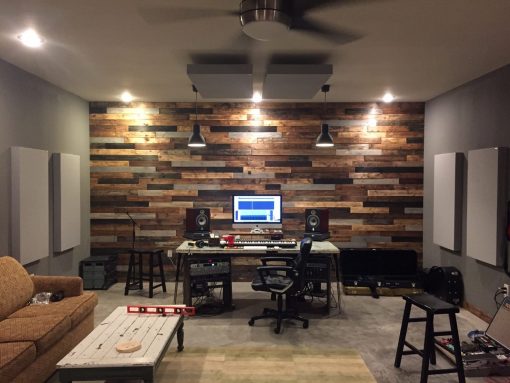 To start, let's look at what's going on in the room. There is direct sound coming from your monitors or speakers to your ears. Direct sound combines with reflected sound which causes interference at the listening position – which is known as comb filtering. As a result the listener is not able to accurately hear what's coming out of the speakers.
Once treatments are applied, sound is absorbed when it hits the first reflection points. This means that the listener (YOU) are now hearing the direct sound.
For more, see our video on the damage caused by and how to treat First Reflection Points.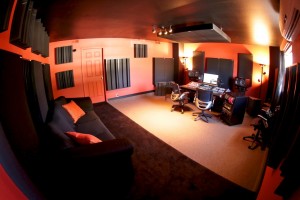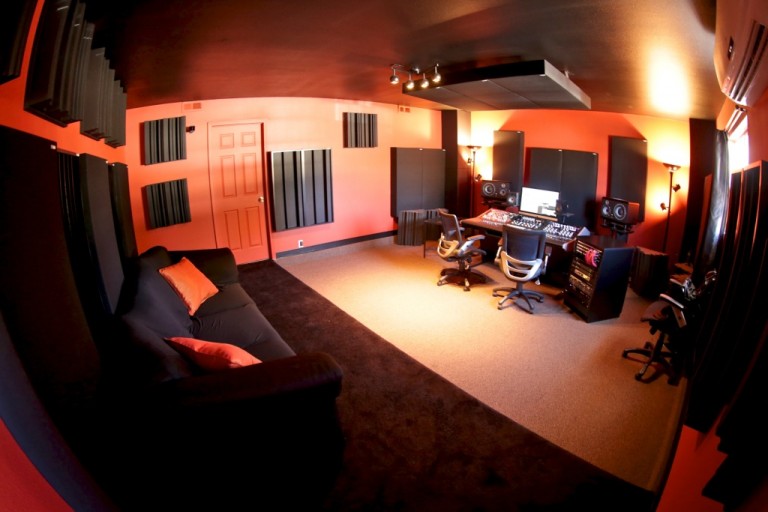 Rear Sidewalls (the area behind First Reflection Points) are areas where you have issues with flutter echo. Whether you select absorption or diffusion really depends on the purpose of the room and what sound you're going for. We recommend a combination of absorption and diffusion, such as our Evolution Polyfusor or Alpha Wood Series.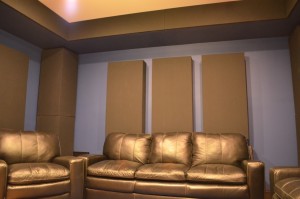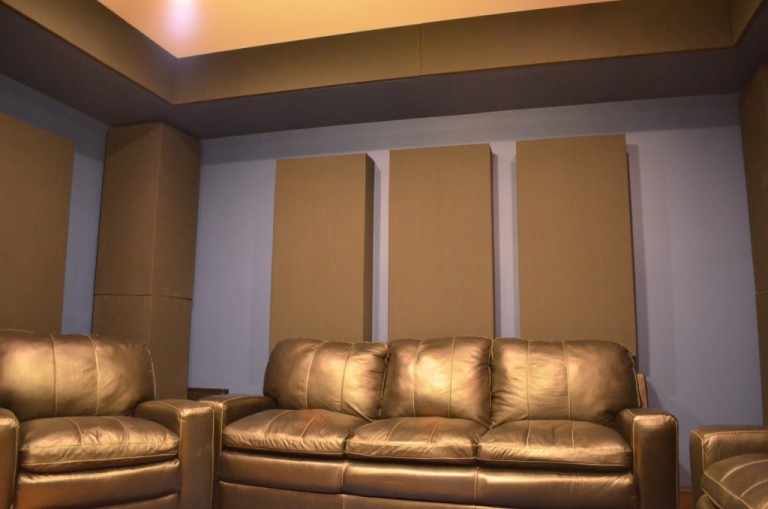 The Back Wall is a source for a lot of nulls & peaks not just in low end, but throughout whole frequency range. In a small room, we recommend thicker absorption on the back wall. However, if the room is large enough, you can use a combination absorption and diffusion – or products that have a mix such as the GIK Monster Bass Trap with built-in Scatter Plate.
And finally, we come to Corners. Low frequency sound waves are omnidirectional and are also much longer and much stronger than higher frequency waves. That's why many rooms have low frequency issues and why bass trapping is so important. All low end modes end in corners, which makes the ideal place for absorption such as the Soffit Bass Trap or Tri-Trap Corner Bass Trap.
To recap, here is a list of areas to treat.
First Reflections
Rear Sidewalls
Back Walls
Corners
All are important… there is not a particular order when it comes to treating a room. But it's worth repeating: There is no better impact on the sound in your space than proper acoustic treatments.
GIK Acoustics not only offers quality, Eco-friendly products but we also provide customers with custom acoustical advice as well as helpful educational articles. Our trained professionals are available to provide FREE acoustical room advice and custom designed solutions for your space and your budget.